Automobile Insurance Policies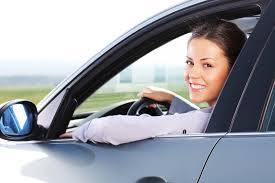 We offer a broad range of insurance products and services that will meet all of your insurance needs.  If you are looking for security you have it in our A and A+ rated carriers.  If you want stability you will be pleased to know we have been writing insurance in Massachusetts and other New England states since 1958.  Everyone is busy – choose Biggio Insurance to help with your:
Registry business – we do the running for you
Evening and weekend hours by appointment – for your convenience
Flexible business options – online, via phone or in person
We're pleased to provide you with competitive auto insurance rates along with the best quality service available.  While rates will vary by operator, location and experience, our overall rates are competitive.  Additionally, because we are an independent insurance agency, we have several carriers to choose from and will "shop" for the best rate to meet your needs and give you the peace of mind that you are getting the best deals possible.  Having a good driving record will result in getting the best discounts in the industry.  We offer substantial credits for drivers with at least five years good driving experience (no traffic violations or at-fault accidents).  Additional credits you may be eligible for include:
Customer Loyalty Credit
College Alumni / Education Discount
Account Credit -On any new or renewal policy you may be eligible for an additional 8% to 15% account credit depending upon the company we place you with.  To be eligible for the premium credit, the Named Insured must have a supporting homeowners, condo or tenants policy that is written in our agency. Additionally, depending upon your homeowners company, you may also be eligible for a 15% to 25% credit off your home policy.  For additional details, please contact us and we will work with you for the best package
Renewal Credit – Staying with the same company can pay off with a renewal credit.
Multi-Car Discount – If you insure more than one vehicle with the same company, you are eligible or you and/or your spouse insure more than one vehicle with Quincy Mutual you will both receive an.
Advanced Driver Training (ADT) – We are offering a 5% discount to any operator rated on your policy who has passed an approved Advanced Driver Training class.
Replacement Cost Coverage – We automatically provide replacement cost coverage (no depreciation) for any new vehicle listed on your policy if you are involved in a total loss within the first 12 months you own the vehicle.  Coverage varies by carrier
Good Student Discount
Away at School Discount
Auto Club Discount
See Discount page for additional credits
Placing your business with our agency will be the right choice for you.  Our history of superior service, over 57 years partnering with top rated companies and our commitment to Massachusetts and New England makes us a logical choice. We look forward to doing business with you.  If you have any questions concerning our products, visit our Winthrop office or call (617) 846-8600 today!