Boat Insurance Policies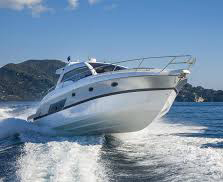 For the pleasure seekers, your boat is often your home on the seas; comfortable, friendly and entertaining. To the professional seafarers it is often a central part of your livelihood. In either case boat insurance is essential. The John M. Biggio Insurance Agency has serviced the insurance needs of boat owners for over 50 years. Whether you have a recreational vessel or a commercial boat we can address your concerns arising from potential risks generated by owning a boat. A boat insurance policy is necessary to cover the costs of damages in the event of an unfortunate accident. This includes damages to equipment, to you or to a third person involved in the accident.
We make sure you have sufficient coverage so that you do not end up spending a lot of money in case of an accident, or when your boat needs to be towed under repair. The typical boat insurance has several areas of coverage. It covers for loss or damage to the boat; third party liability arising out of an incident, liabilities arising while the boat is in transit on land, and personal and/or business effects. Allow us, as boat owners ourselves, to tailor your policy to fit your unique needs. The John M. Biggio Insurance Agency offers the best service at competitive rates. To receive more coverage with better account service at competitive rates call Biggio Insurance at 617-846-8600, email Donna , Request a Quote or fill out our Contact Us Form.